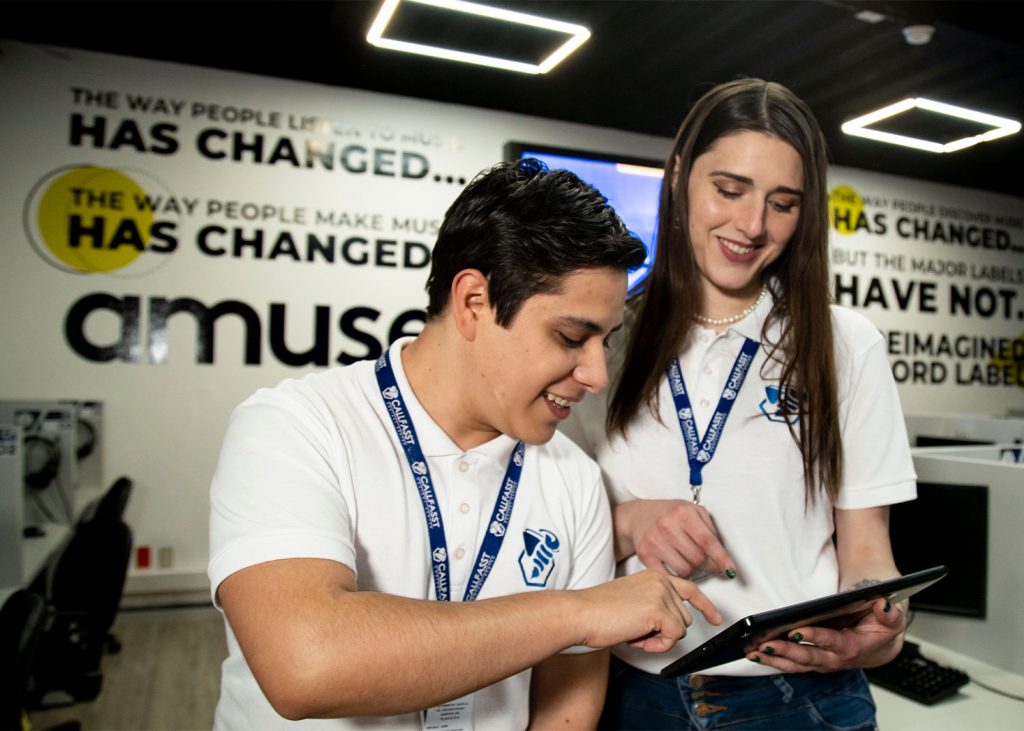 How to meet your specific call center needs with the help of a BPO
Business Process Outsourcing (BPO) is an increasingly common strategy. This practice helps companies focus on their core business and reduce costs, among other benefits. In fact, according to a study by Site Selection Group, an interesting phenomenon is observed in call center BPO's sector in Latin America and the Caribbean, where 25,235 jobs were generated, surpassing the 17,503 created in the U.S., as companies in America shifted much of their contact center growth to nearshore (such as Mexico) and offshore geographies.
Now, when it comes to choosing a contact center BPO for your business needs in the customer service area, it is essential to find a reliable partner that can meet your requirements.
1. Identify your business needs and goals
Before you begin your search, it is important to clearly identify your business needs and objectives. Do you need customer service, technical support, collections or telemarketing services? What volume and complexity of calls do you expect? What hours of operation are needed to serve your customers? Determining your specific needs will help you evaluate which providers have the expertise and capability to meet them.
2. Industry experience and knowledge
When choosing a BPO it is essential to look for those with experience and knowledge in your industry. A provider that understands the challenges and dynamics of your business will be better equipped to deliver a personalized and effective contact center service. At CallFasst, for instance, we have been servicing and maintaining business relationships with our initial clients for over two decades.
3. Technological Capability
Technology support is critical in a contact center environment. Be sure to evaluate the technology capabilities of the BPO you are considering. Does it use up-to-date platforms and systems, and does it offer omni-channel solutions to accommodate your customers' communication preferences? BPO's robust and up-to-date technology infrastructure will ensure a smooth operation and enhanced customer experience. A plus point can be BPOs like CallFasst, which have their own technologies and are not subject to third-party services.
4. Staff and service quality
Human resources are a critical element in the success of a contact center BPO. It is important to investigate the quality of the personnel provided by the company, from agents to supervisors and managers. Are the personnel adequately trained in customer service and communication skills? It is advisable to consider companies that have certifications such as ISO and meet worldwide standards.
5. Flexibility and scalability
Your business may experience changes in call center demand, either due to seasonal peaks or constant growth. 24/7 availability is also a plus. Check that the BPO can adapt to these fluctuations and adjust to your changing needs. This will allow you to scale services efficiently and without interruption.
6. Performance measurement
A quality BPO should have a robust performance measurement system. Find out if the provider can give detailed reports and analysis on the performance of your contact center team. This will allow you to evaluate their performance and make continuous improvements based on the data collected.
Remember that your brand's customer service is a long-term investment, so choosing the company that will provide this service requires researching, asking for references and carefully evaluating all available options. It is suggested to start with a pilot project to test the concept first, so the BPO will establish metrics to compare performance with reporting, performance and scalability.
Take your time, ask questions and choose wisely!