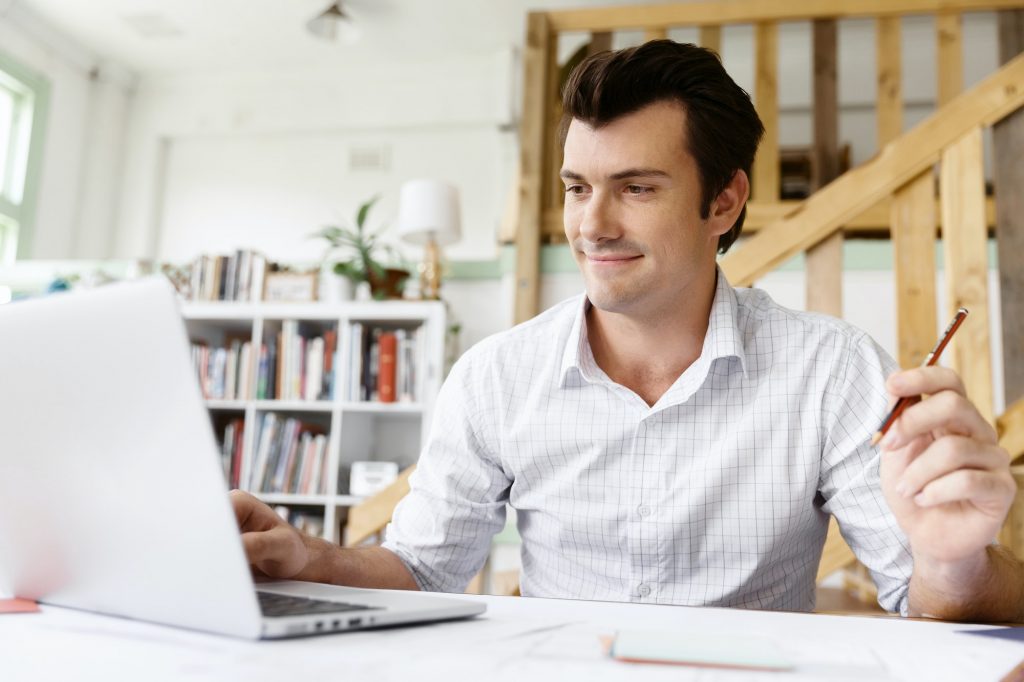 How to monitor and encourage good habits in hybrid workplaces
Hybrid workplaces are models in which employees can carry out their work activities either from the office or from any other location. Even if it was being implemented in some traditionally "office-based" companies several years ago, it was the social distance imposed by the 2020 pandemic that forced businesses that were unsure about implementing it to use it as the only alternative to keep their staff in operations.
While such an option was a lifesaver for a number of businesses, the fact that more employees are working from a location other than their office has also opened the door to some problems that need to be solved for the success of both the business and the employees, one of the most important: the decline of the staff's productivity.
Since home working was implemented, productivity started to decrease in certain companies. On the other hand, according to other studies, home office can even help it, but it lengthens the working day. The fact is that each company has its own productivity issues with staff in hybrid workplaces.
What does being productive depend on?
Labor productivity is the amount of goods and services produced by an individual or a company divided by the number of hours worked. The rate of work can be measured in terms of output per worked hour.
These are some of the factors that determine a person's productivity: natural ability, experience, motivation and kind of work. With home office, sometimes productivity is hampered by external circumstances, in this case, distractions at home, mobility issues.
In view of these elements, factors that may affect work productivity are: the level of skill, experience and education levels required to perform the task properly, the availability or quality of the tools required to do the job, the amount of training needed in order to perform task well, the complexity and duties involved —a complex set of tasks will require greater skill than a simple routine job.
Hybrid ways of working are challenged by a number of factors, here are some recommendations that will help you to greatly improve the productivity of each of your staff.
1. Communication
A study of 61,000 Microsoft employees suggests remote work is bad for communication between different teams. An August study from Eagle Hill Consulting found out that 40% of U.S. workers surveyed, attributed burnout to lack of communication, feedback and support from their organizations.
Employees working in hybrid work need to improve their communication skills to be successful, but that is not easy because communication changes with different media. For example, an employee may have great communication skills when using instant messaging, but may feel uncomfortable talking on the phone. Well, employees must now use all types of communication available to them with an additional approach that replaces face-to-face habits. A common example is speaking more clearly on the phone because all participants cannot see each other's body language or facial expressions.
In the absence of face-to-face contact, it is important to establish permanent two-way communication channels that allow all team members to listen and speak.
2. Coordination of schedules and work teams
As mentioned above, productivity is the amount of work done per worked hour. It is not necessarily about keeping immovable hours. The key to a successful hybrid work schedule is careful planning and effective communication between all parties involved.
It is required to have a strict vision of what needs to happen during each type of scheduled workday but still allowing training and development opportunities to employees who choose to work remotely. That will help keep all employees engaged and will give them the chance to network with people inside and outside their department.
In addition, the team should draw up a list of priorities and tasks with people assigned to each and deadlines.
3. Technology investment
Home office has been able to reduce costs for companies that have implemented it, which have reduced the use of resources such as water and electricity. But at the same time, it have required a certain investment in technology and software so that their employees can have the best working conditions remotely, similar to those they have at office.
If staff have problems logging or the system constantly fails, such as poor internet reception, they may miss a day's work. Even one of the employees may hide behind technical failures in order not to be at a meeting or deliver something. Hence the importance of providing technology in good condition as well as technical assistance on an ongoing basis to support remote workers.
In addition to this, there are a number of tools available to improve productivity when dealing with a mobile workforce, such as screen-sharing applications or project management software.
4. Continuous improvement in the hybrid workspace
Companies should apply continuous improvement principles to their workplaces, constantly assessing and providing tailored solutions in order to accommodate specific needs within teams. A continuous improvement approach ensures that the needs of employees, workgroups and businesses are met now and in the future.
One way to continuously improve is to encourage self-directed work teams that can manage their own schedules and production levels. This allows workers to take control of the aspects of their work that they find most satisfying, while allowing managers to focus on areas that require more specific training.
A survey by McKinsey, states that nine out of then executives envision a hybrid model going forward at their companies. These positions include contact centers, digital marketing, human resources, finance, accounting and software development. All of them require a different type of approach to classic office workers that allows them to be productive without becoming technologically tired and stressed.